Categories:
Other Brands
The April 2018 issue of Vogue Taiwan turns up the glam factor with this beauty editorial. Photographed by Enrique Vega, model Mae Van Der Weide poses in neon makeup looks with bold lighting. Hair stylist Kristin Heitkotter works on her sleek tresses while Lottie creates her glossy lips and vibrant eyeshadow. Stylist Yahaira Familiadresses the blonde in designs from labels such as Saint Laurent, La Perla and Tom Ford.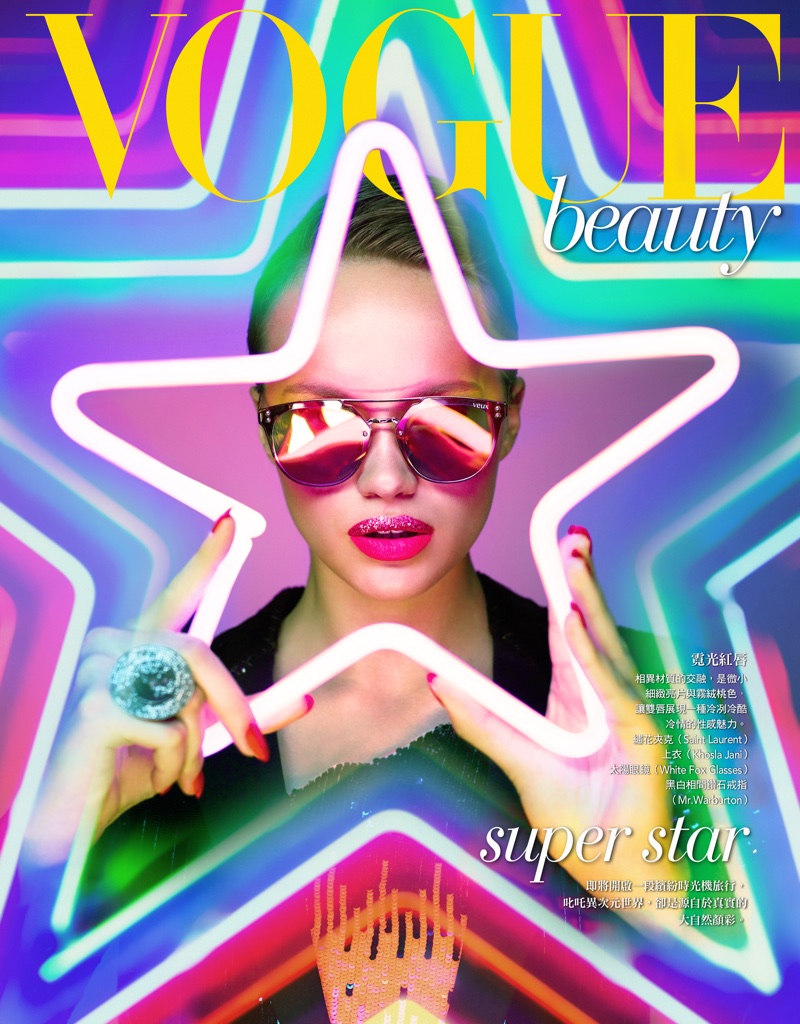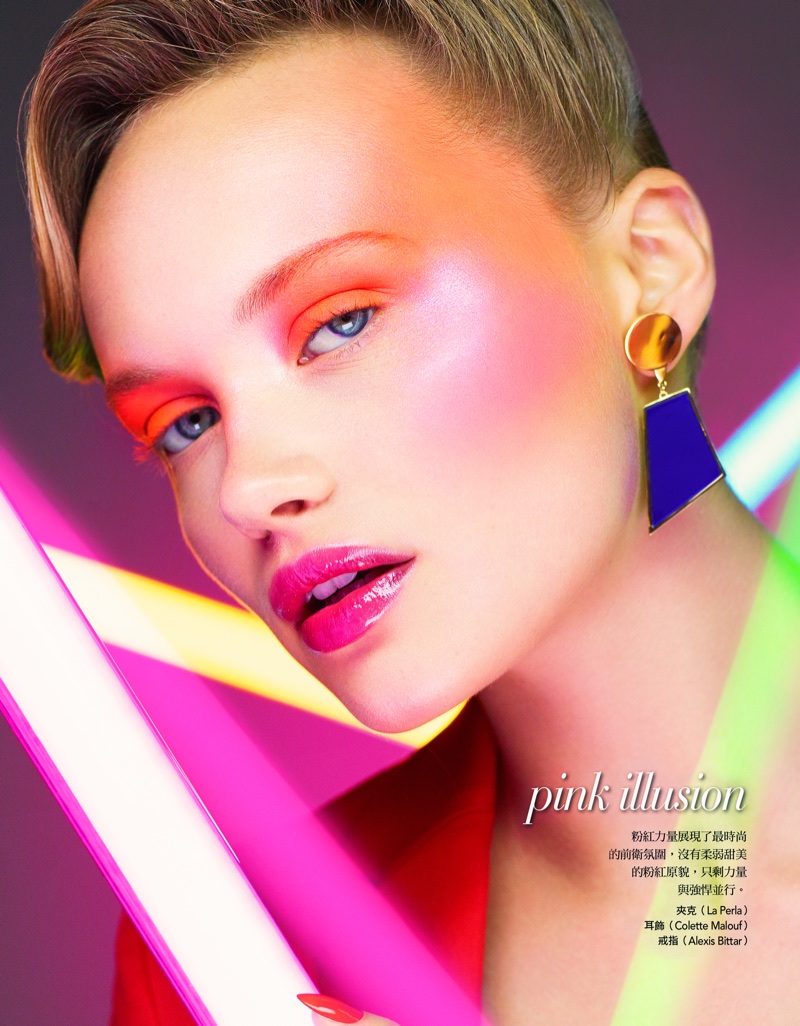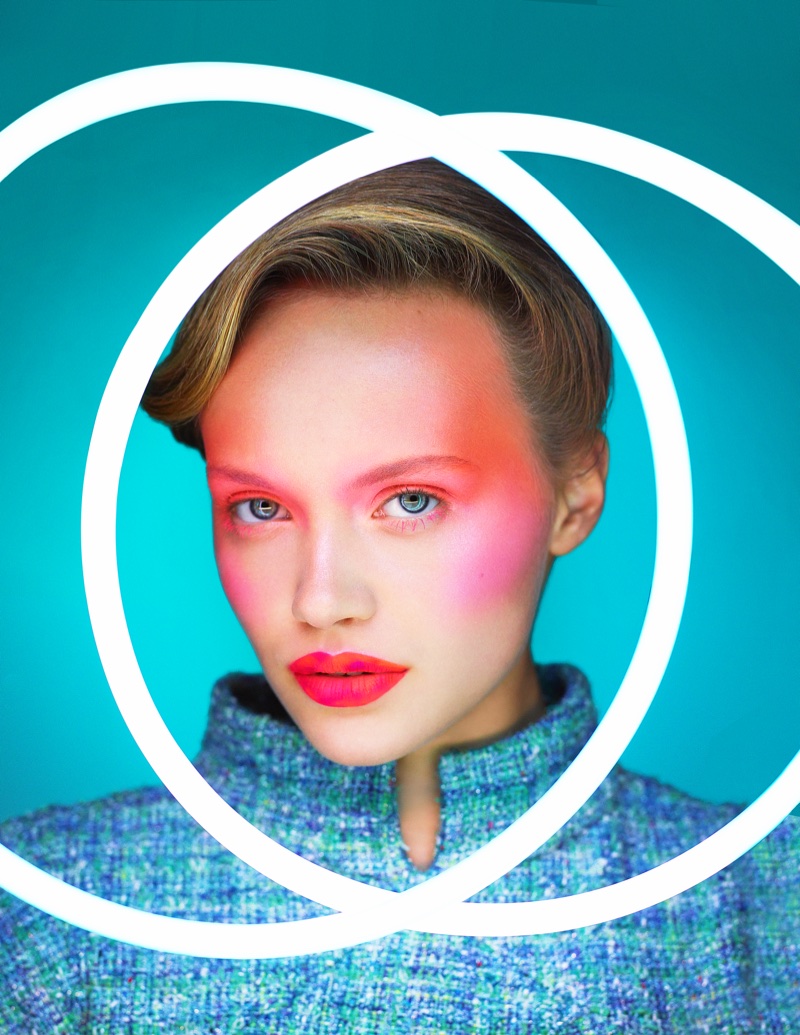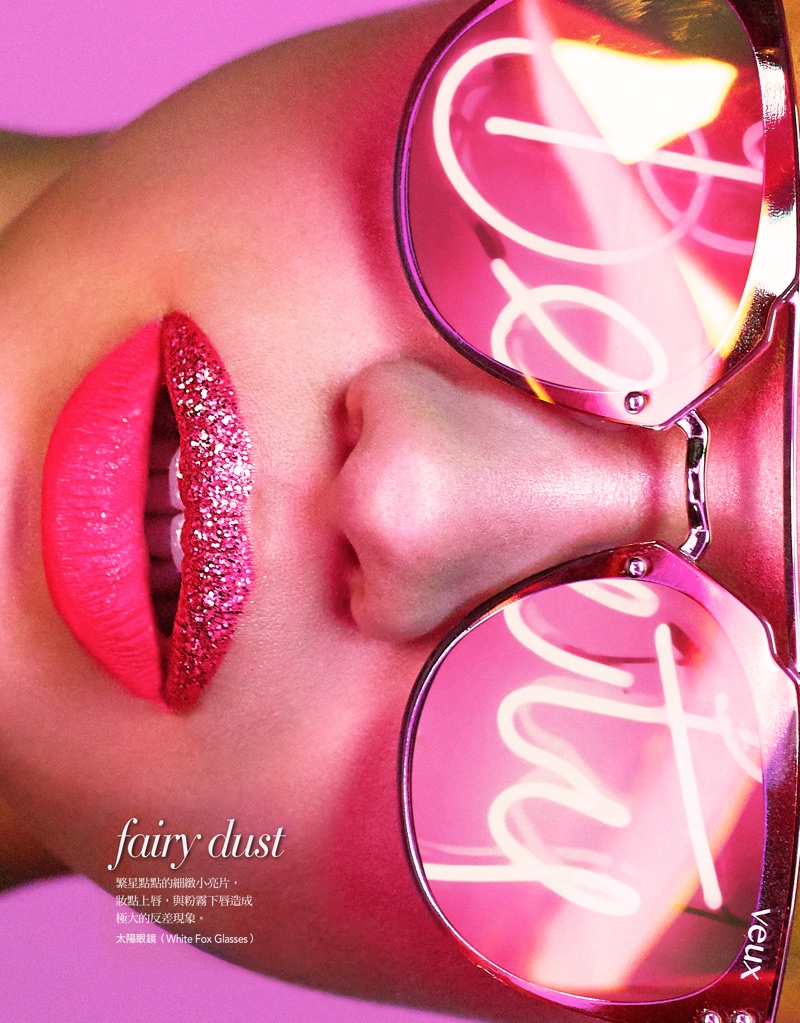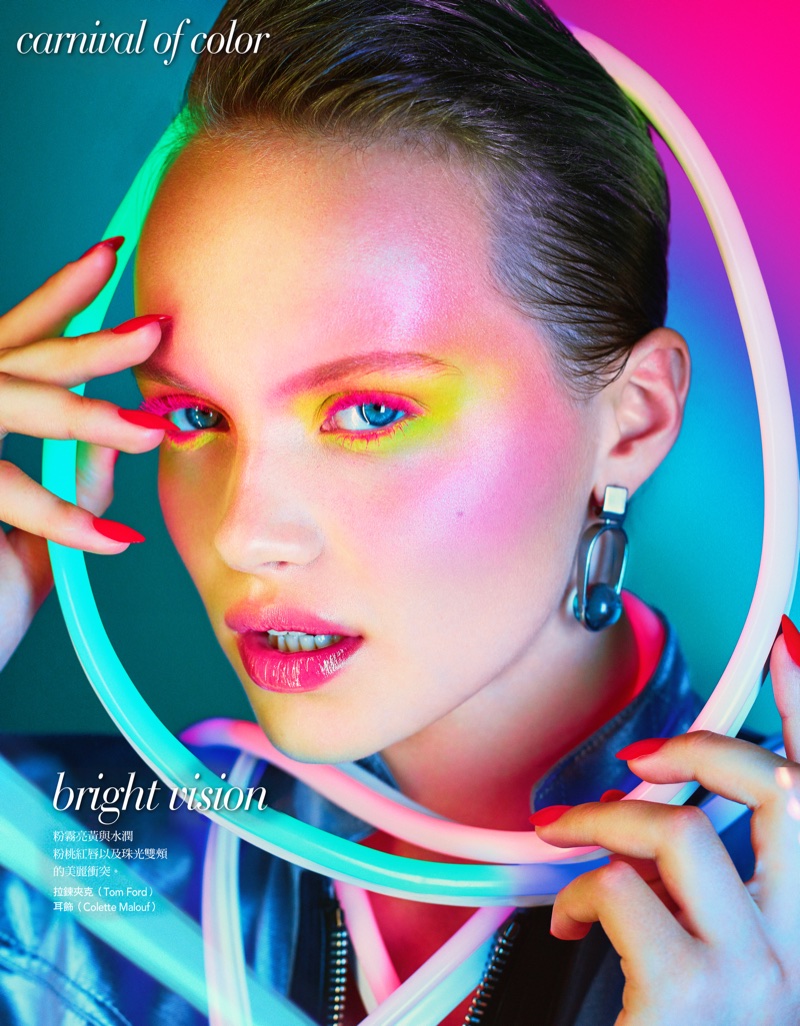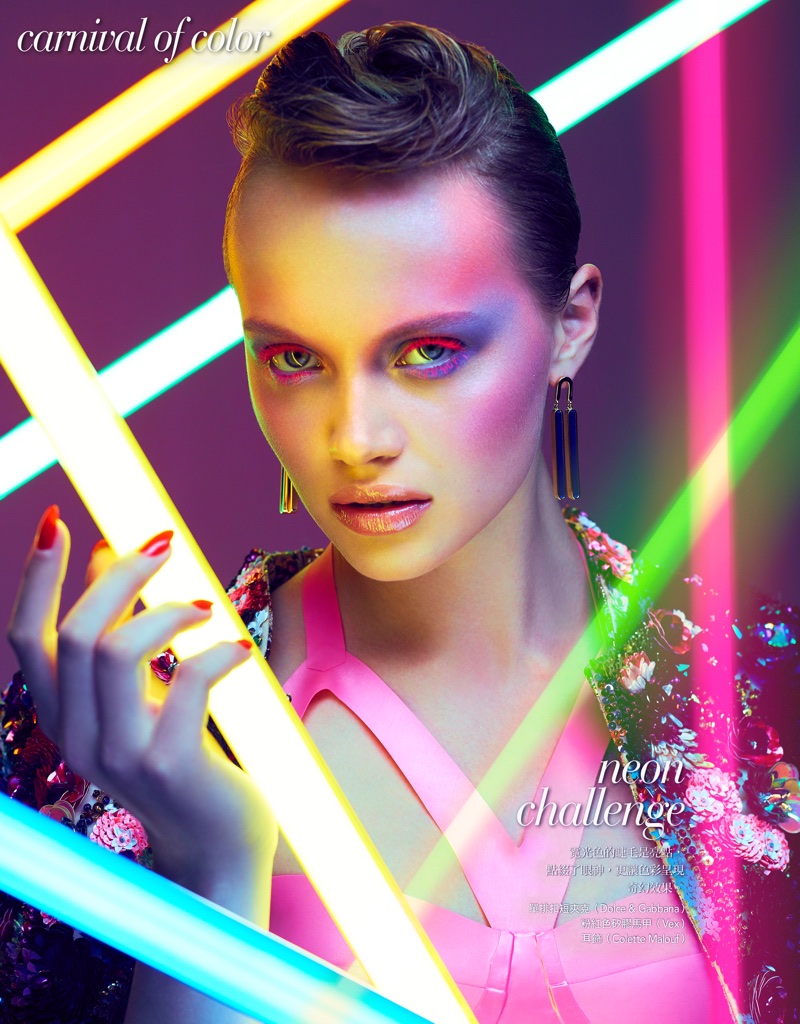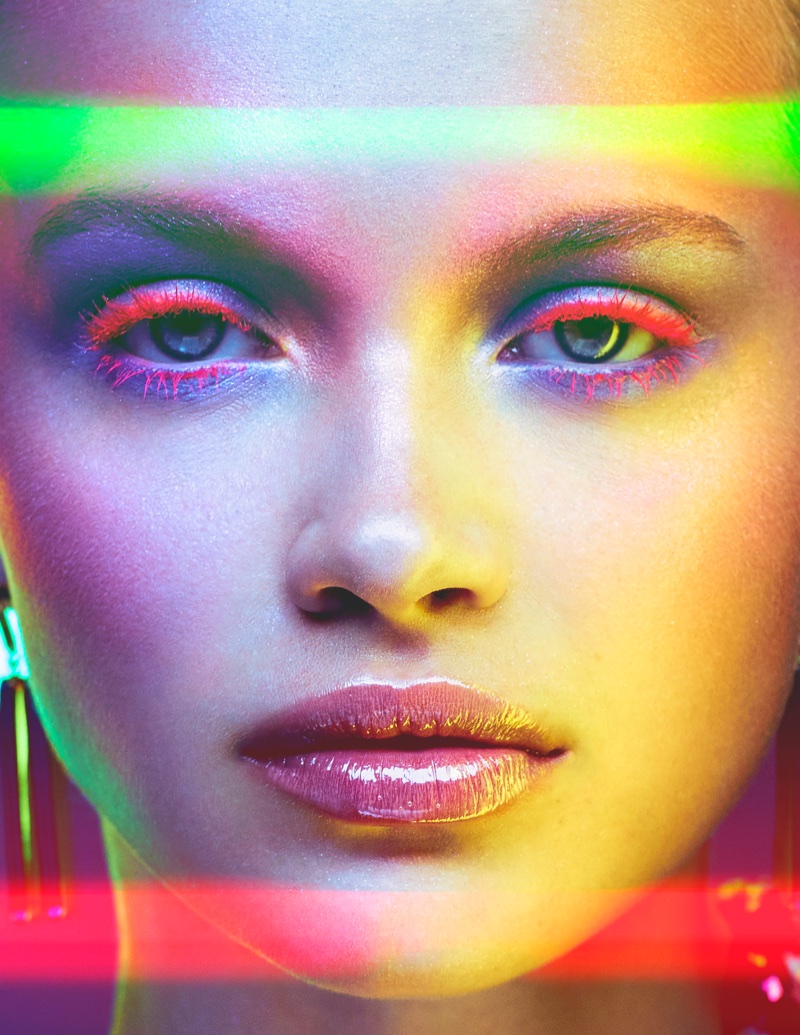 comnum(0) tbcount(0) tbcount(184)
Categories:
Other Brands
Box pochette, diagramme quilting and now buckle-studded strap, it really never gets boring at Prada. And today, they have a wide variation of different handbag styles, more than we can collect. Still, we hope they will bring back the classic Saffiano Lux Tote one day, the bag that we love so dearly. But anyways, meet the new Prada Elektra Bag.
The Design
Prada is challenging all fields of fashion, but aren't they trying to do a bit too much? The pyramid studs on the Elektra Bag do remind me of the Valentino, especially the red colored handbag.
The Elektra Bag is made with a mix of calf and saffiano leather. Both leathers are durable, especially the saffiano, which is unbreakable. The studs have been embellished in different parts; first on the center buckle strap, but also on the handles. The front features a flap with push-lock clasp and you can sling it on the shoulder as it comes with a removable leather strap.
It's a chic bag with tremendous space in the interior. And it can function as a great everyday bag, blending with casual clothing.
The Interior
So how does the inside of this bag looks like? There are two compartments and one zipped pocket. Both are big enough to help you transport all your basic needs and there is even space for more.
The Prices And Sizes
Measuring 4.2' x 7.2' x 10.2' (D x H x W) inches, priced at $2840 USD, €2200 EUR, £1990 GBP, ¥346680 JPY.
More Images And Colors
comnum(0) tbcount(0) tbcount(280)
Categories:
Other Brands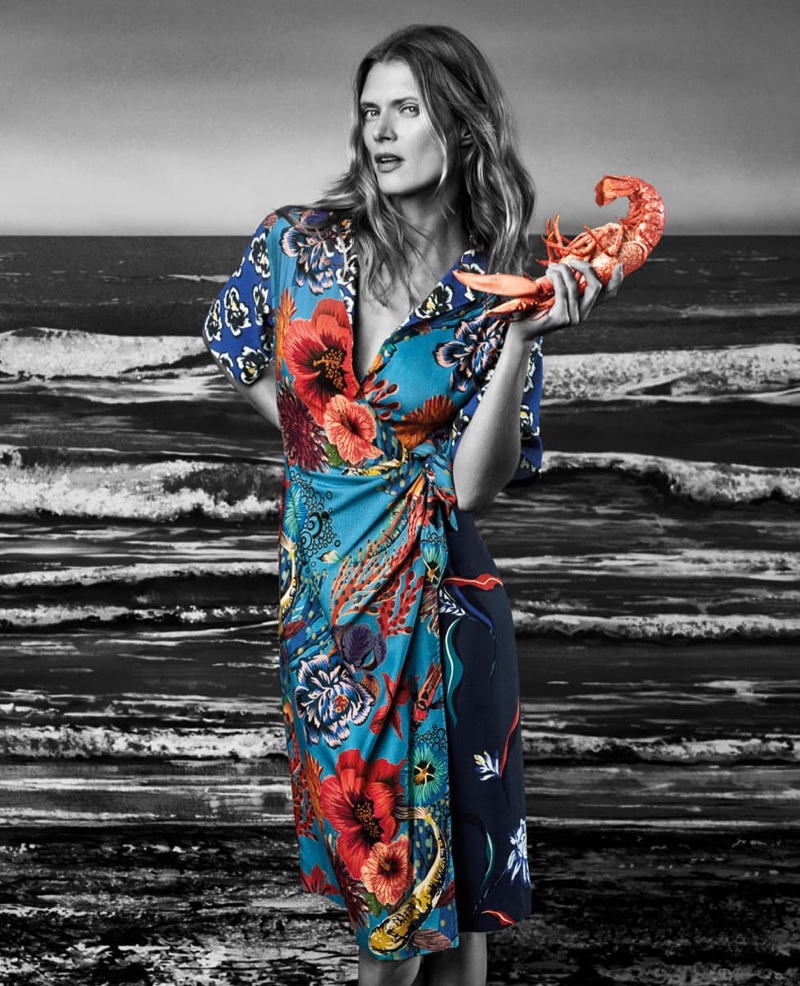 Malgosia Bela stars in Paul Smith's spring-summer 2018 campaign
British designer Paul Smith delivers beach vibes for the release of his spring-summer 2018 campaign. Models Malgosia Bela and Ben Allen pose against crashing waves for the colorful images. The new season spotlights colorful Hawaiian inspired prints including skirts, wrap dresses and sandals. The advertisements juxtapose black and white imagery with bold patterns in color.
Related: Malgosia Bela Poses in H&M's Spring 2018 Looks
PAUL SMITH SPRING/SUMMER 2018 CAMPAIGN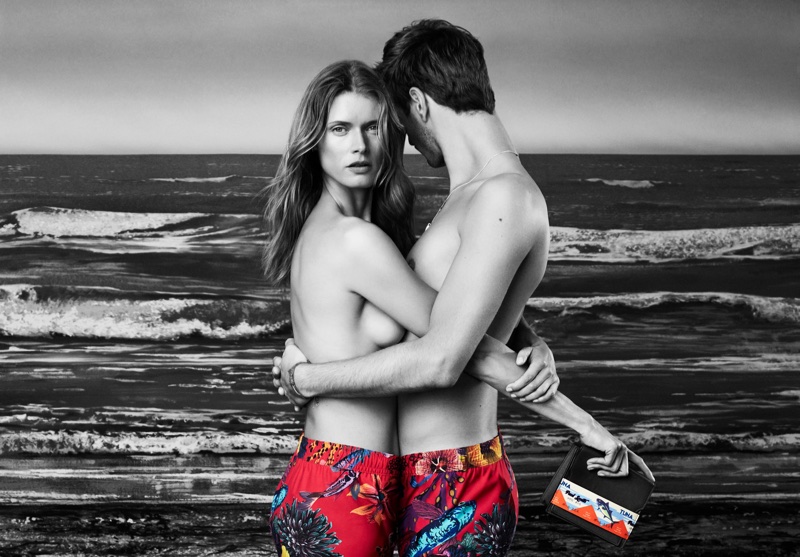 Posing topless, Malgosia Bela poses with Ben Allen for Paul Smith's spring-summer 2018 campaign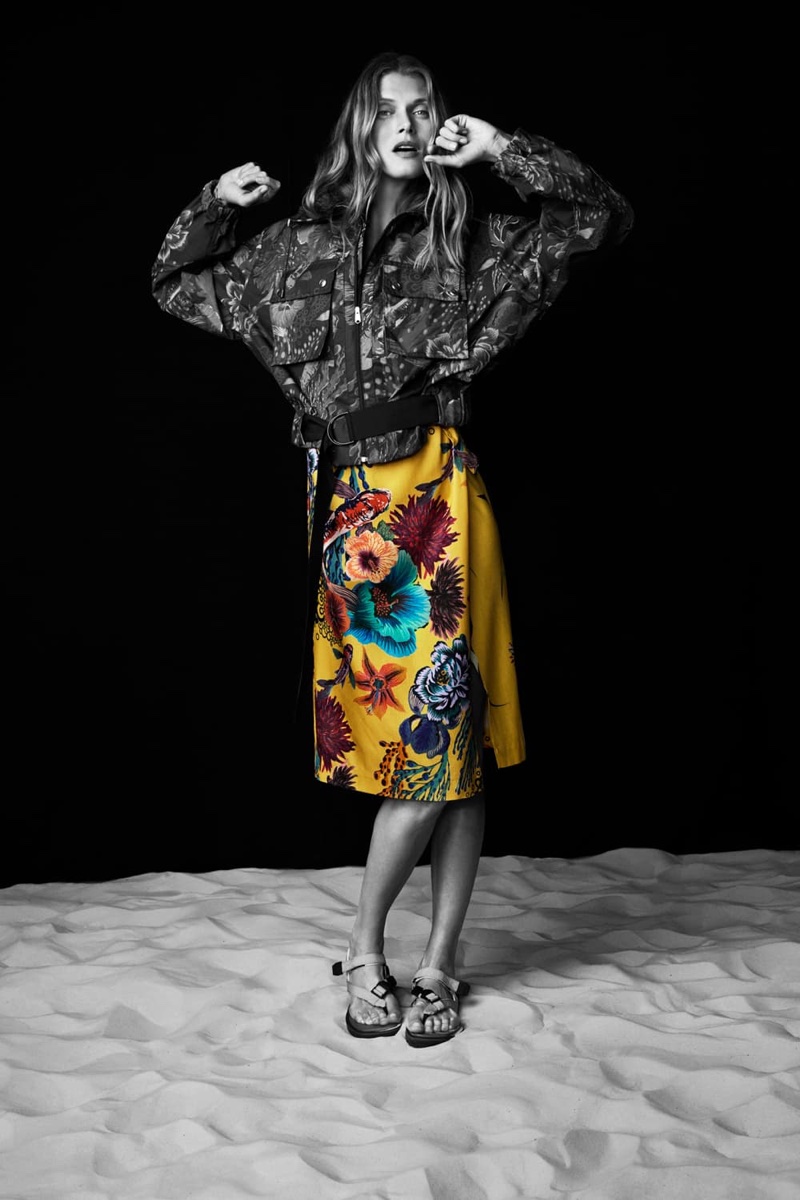 Malgosia Bela wears colorful prints in Paul Smith's spring-summer 2018 campaign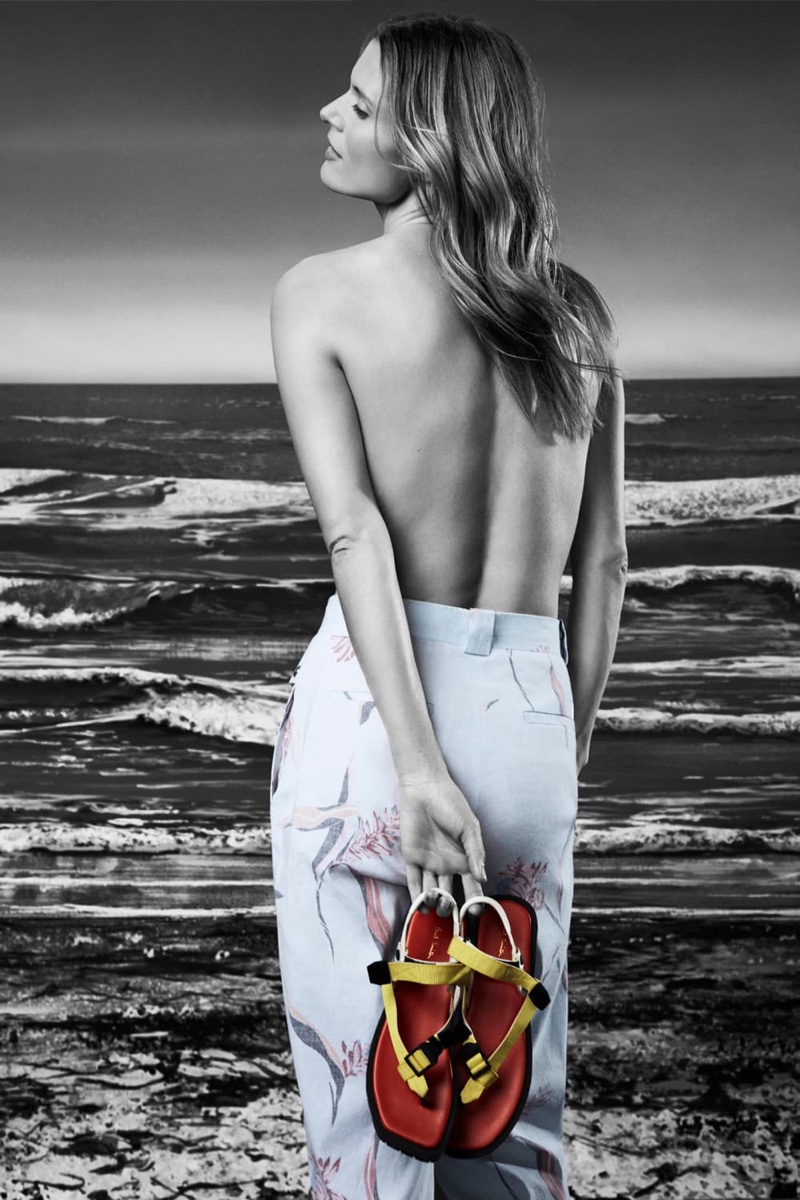 An image from Paul Smith's spring 2018 advertising campaign
comnum(0) tbcount(0) tbcount(289)
Categories:
Other Brands
Photo: Free People
Dressing for college isn't easy – there is so much that has to be taken into consideration, such as practicality, cost, and more. College is often the time when people experiment with who they are, but at the same time they also want to blend into the crowd. Added to this is the fact that most college students don't have a lot of money to spend. This means that any clothing they do pick out must be hard-wearing and serviceable, as well as able to go from day to night easily. This article will include some of the trends which are useful for college students when looking at clothes.
COLOURED JEANS
Coloured jeans are set to make a comeback, and as the Perfect Essay team advises, they are one of the best ways to try and stand out from the crowd while still being similar to them. Everybody wears jeans, partly because they are the most widely available type of trousers. They are also hard-wearing, and go with anything, so are very useful to have. Coloured jeans can be useful for giving a different spin on the normal jeans and t-shirt look.
Photo: Free People
SOCKS
A good way to try new things without breaking the bank, the new translucent socks allows you to try out a new trend which is coming in. Translucent socks might not sound very fashionable, particularly if they are normally hidden by your jeans, but the trend of wearing socks with sandals and shoes is combing back in, so you can let people see them.
WEARING SOCKS WITH SHOES
For whatever reason, in recent years we have seen more and more people wear shoes without socks or any kind of covering. That trend is on its way out, and wearing socks with shoes and sandals is back in. This lets our feet relax, because shoes can be uncomfortable, but it also means that we can show off our new socks and sock trends in peace.
TRENCH COATS
These trench coats are good for most types of weather, as they are lightweight and portable. They let you keep a coat around for bad weather, without being weighed down by it if you are just going to the library to write a college essay. Trench coats come in a variety of colours, letting you choose one which suits you and complements the rest of your clothes.
TEDDY JACKET
Rather than a fur coat, the newest trend is a teddy jacket, which is almost exactly what it says on the tin. These jackets have fur which makes them look and feel like teddy bear fur. They come in a variety of weights and colours, and will without a doubt leave you feeling cosy and snuggly.
FEATHERS
This is a new trend – feathers on clothing. Rather than trying to get an outfit which is entirely made of feathers, such as a feather jacket, people should focus on smaller pieces. Small brooches and attachments can be removed or added as you like, and so can be used to modify a number of outfits, without materially changing any of them.
Starting small also allows you to see if you like this trend, and allows you to expand from there.
Photo: Urban Outfitters
SEQUINS
Students this year will no longer have to worry about looks which can change from day to night, because sequins are now used for daywear. While there are outfits which cover themselves with sequins, there are also those which use them sparingly. If you are new to the trend, or don't want to stand out too much, use the sequins sparingly, and pair them with more muted tones.
BRIGHT COLOURS
Bright colours are coming back in, and this is a way of trying out new things while also sticking to your old style. Bright colours appear in a variety of clothes, including t-shirts and sweaters, so it is a good way to try out new trends without sacrificing comfort. It also allows you to continue using practical clothing which you are used to, rather than needing to adjust to new clothes.
FRINGES
The next time you are looking for a jacket or a coat, buy one that has a fringe attached. Fringes are the latest fashion trend to hit the world, and they are very easily incorporated into any outfit.
Photo: Free People
PLASTIC
Believable or not, plastic is one of the next big trends to hit our stores. Try a plastic jacket, to both look on-point, and also help keep you dry in the rainy weather. Plastic can also be combined with other trends as well.
Finally
While the focus on college clothes is hard-wearing and comfortable clothes, there is room for self-expression. These trends are some of the easiest to convert into college fashions, because they are easily incorporated into existing clothes and fashions. College students should be allowed to experiment with their look, and these trends give them the means to do so without much in the way of effort.
comnum(0) tbcount(0) tbcount(266)
Categories:
Other Brands
The Reversible Bag is the new thing and it's irresistible. The Goyard Anjou Reversible Bag was absolute a hit, then Burberry came with their own version, then Gucci, Burberry, Longchamp, every high fashion brand wanted to created their own edition. Now it's so addictive that Givenchy is joining the game – now meet the Givenchy AntigonaReversible Bag for the Spring Summer 2018 Collection.
The Design
The Antigona Bag is the label's iconic line; there is no need for any introduction. The shopper edition is a newer version and it has now been modified into a Reversible Tote. And now only that, the bag is crafted for the urban-use and casual days – for example, the house's logo 'Givenchy Paris' has been added on the front, which is a new embellishment.
You can recognize that this is the Antigona Bag because of the triangle logo leather patch on the top. It comes with top handles for tote carry, but there is no shoulder strap available.
The bag is made with calf leather and for now there is a version that's colored in gradient blue that transition from light to dark. If you reversed it from inside out, then it will change into a silver-tone leather bag. But there will be more variety of colors available in the future and we're hoping for one with more classic looks. So what do you think?
The Interior
The shopping bag is quite big; the interior is made with a main compartment but also a zipped pouch that can be detached. There is space for a lot of stuff! So happy shopping!
The Prices And Sizes
Measuring 13' x 19' x 7.5' (H x W x D) inches, priced at $1890 USD, €1390 EUR, £1290 GBP, $2240 SGD, ¥195000 JPY.
Where To Shop the Givenchy Reversible Bag?
1. MyTheresa – find the reversible bag here…
2. Luisa Via Roma – here's another online shop to look for…
More Images And Colors
comnum(0) tbcount(0) tbcount(304)
Categories:
Other Brands
Freja Beha Erichsen heads to Naples, Italy, for an editorial in the February 2018 issue of WSJ. Magazine. Photographed by Christian MacDonald, the Danish beauty wears glitzy, party-ready styles. Freja embraces sequins, ruffles and lace for the fashion shoot. The brunette impresses in looks from the likes of Calvin Klein, Saint Laurent and Versace styled by George Cortina.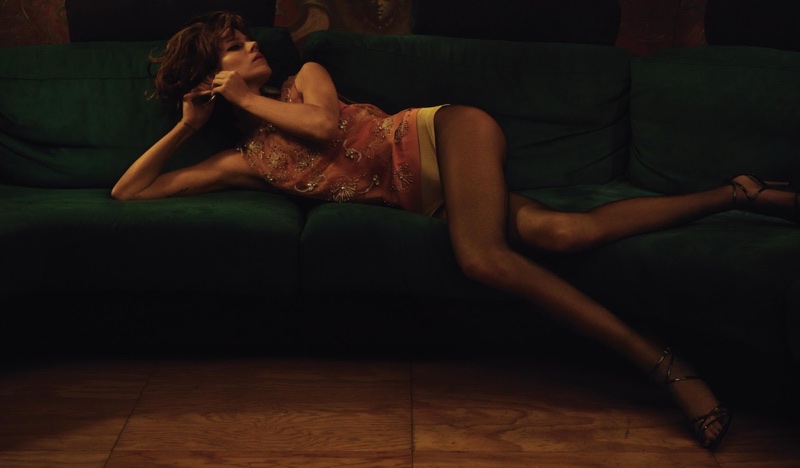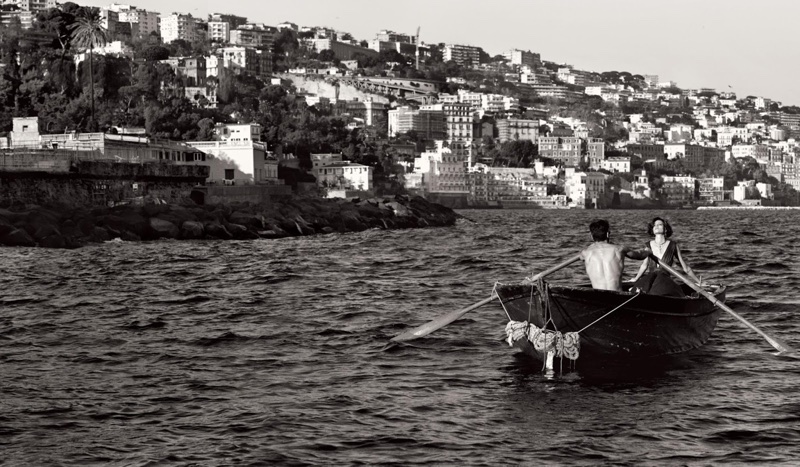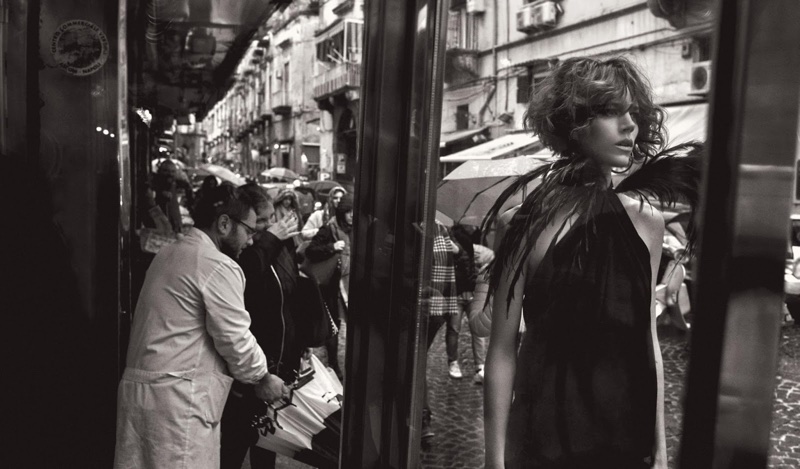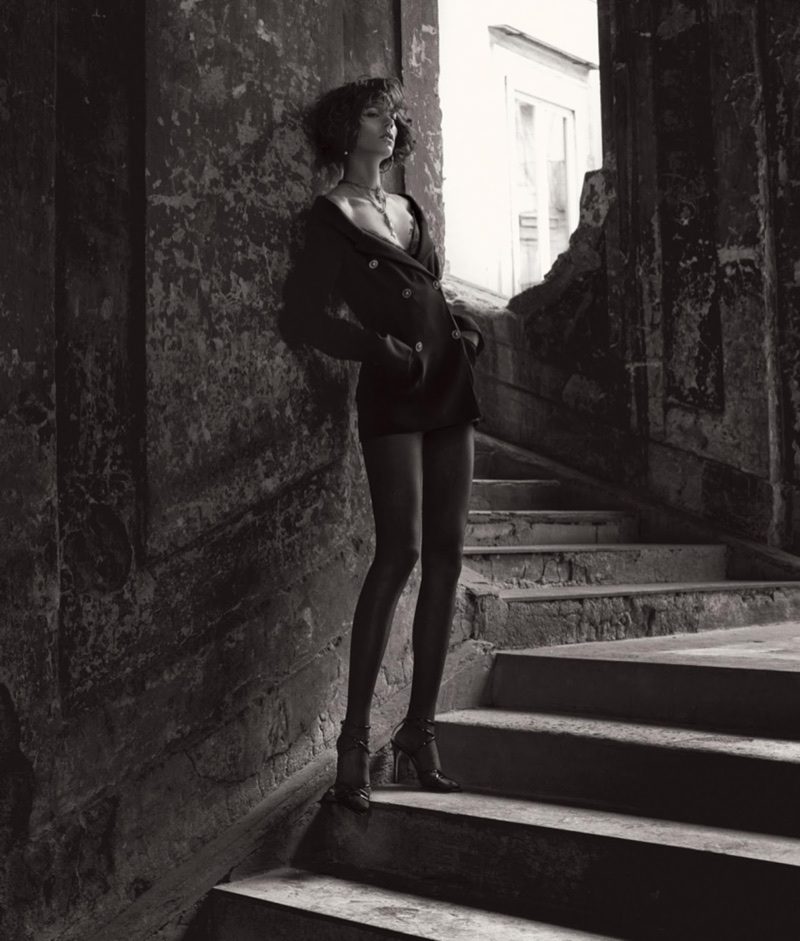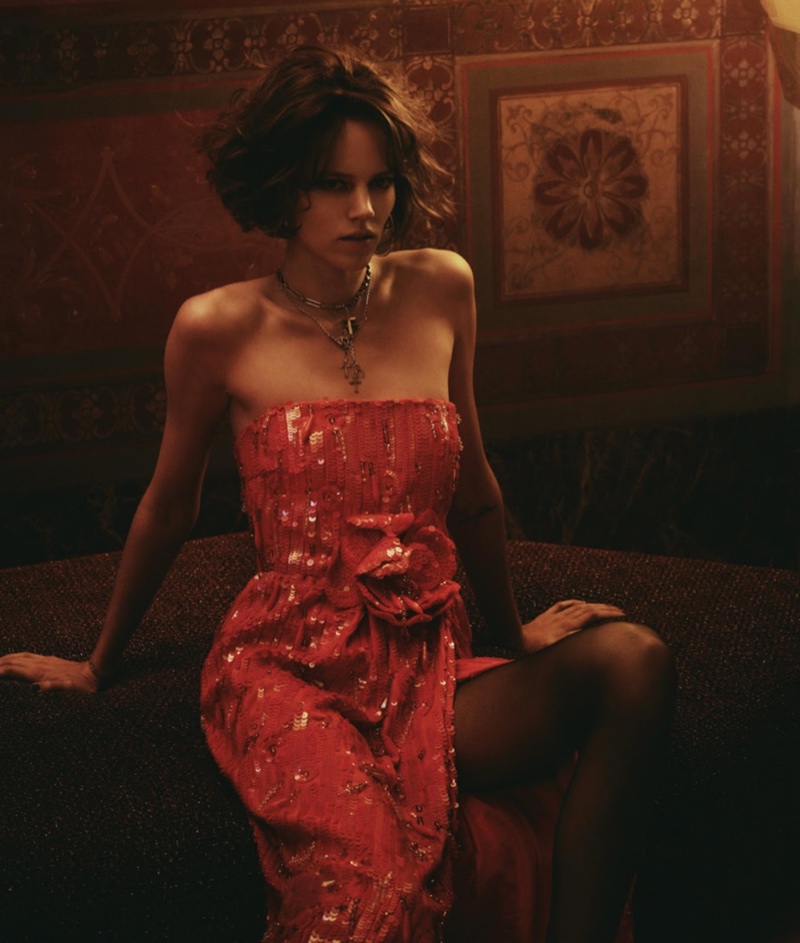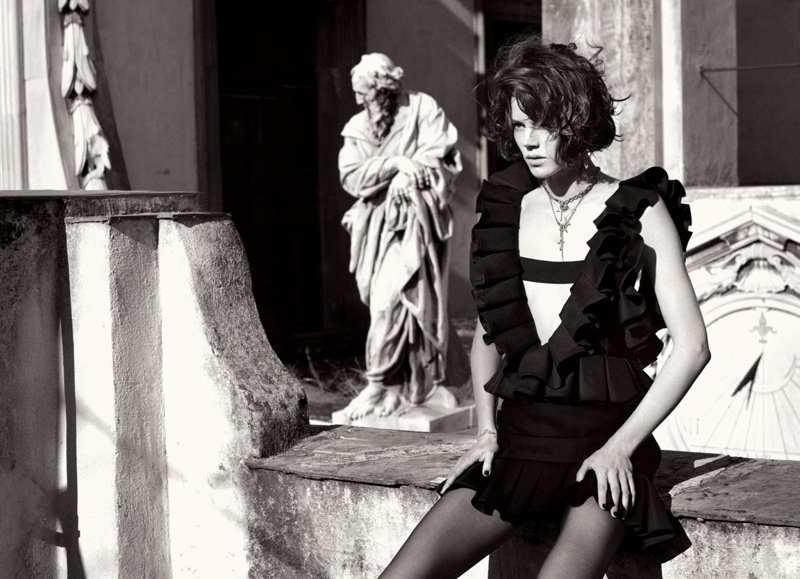 Categories

New Posts

Hot Posts

Tag Cloud